Important Announcements from Mr. Roth
Olney Town Hall Meeting-
Join Principal Roth on Zoom for a question and answer session about the start of the school year.  We will have this meeting in English and Spanish.
The meeting will take place Wednesday, August 19th, at 9:30 a.m.
Reunión del Ayuntamiento de Olney: Únase al director Roth en Zoom para una sesión de preguntas y respuestas sobre el comienzo del año escolar. Tendremos esta reunión en inglés y español. La reunión tendrá lugar el miércoles 19 a las 9:30 a.m.
---
Please Click HERE for an Important Update from
Principal Roth 6/17/2020.
---
Olney School Community,
Please feel free to review our (School Plan) & use (link) to provide any feedback.
Thanks,
Mr. Michael Roth
Principal
---
---
EBT Card Information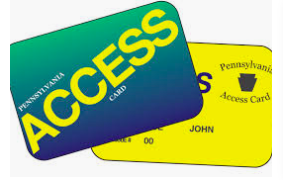 Hello Olney Elementary School Families.  I am calling with a few very important announcements.  Este mensaje también se enviará en español. The state of Pennsylvania will be distributing electronic benefit transfer funds of $365 to every student in our school.  If you already have an EBT card these funds will be uploaded to your current card.  If you do not have a card the state will begin to mail out these cards towards the end of the month.  It is important that you have the correct address on file if you would like to receive these funds.  The district has a webpage that can be translated into any language where you can update your address.  Please visit our website and we will have a link for you to follow or you can directly email our school's secretary.  Please do this within the next few days if you have moved and would like to receive these funds.
On a separate note, please make sure your students are meeting with their teachers on a regular basis.  We will continue teaching students in Google classroom until June twelfth.  I hope and pray everyone is well.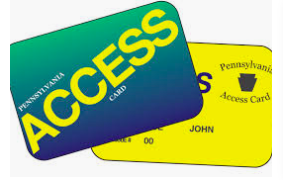 Hola familias de la escuela primaria Olney. Llamo con algunos anuncios muy importantes. El estado de Pennsylvania distribuirá fondos electrónicos de transferencia de beneficios de $ 365 a cada estudiante en nuestra escuela. Si ya tiene una tarjeta EBT, estos fondos se cargarán a su tarjeta actual. Si no tiene una tarjeta, el estado comenzará a enviar estas tarjetas a fines de mes. Es importante que tenga la dirección correcta en el archivo si desea recibir estos fondos. El distrito tiene una página web que se puede traducir a cualquier idioma donde puede actualizar su dirección. Visite nuestro sitio web y tendremos un enlace para que lo siga o puede enviar un correo electrónico directamente a la secretaria de nuestra escuela. Haga esto dentro de los próximos días si se ha mudado y desea recibir estos fondos.
En una nota aparte, asegúrese de que sus alumnos se reúnan regularmente con sus maestros. Continuaremos enseñando a los estudiantes en el aula de Google hasta el 12 de junio. Espero y rezo para que todos estén bien.